Sure, just leave me out of the loop

Hehehe, sorry

Just went to a great concert recently, about 6 days ago. Im sure i already told you about this band, but no harm telling you again. I saw George Clinton and Parliament Funkadelic, and Bernie Worrell the old keyboard player showed up. Like always the show was awesome, theyplay about 3-5 hours and no breaks inbetween. The concert i went to recently was probally the most different and coolest. They had everyone sing in the band, i mean everyone, i like the sax player, drummer, even Sir Nose sang, it was hiostory, They played so much music from Funk, to Dark funk, rap, hip hop, classic rock, trance rock, rock and roll, swing, metal, even blues, they have so much style it's the place to be. If you have a chance to see this band, if i were you i would take advantage of it and see them as much as possible. Lucky me though, they came to Florida 3 times in the last 2 years, I think they like us as much as we like them, well the concert went forever, they couldnt even end it.
Great News!



The New NIN ablum is out, and i like it. You could actually listen to it on the internet, for free

. I like it, classic NIN, and towards the end of the ablum it gets really good

I've been waiting awhile for this, and i cant wait untill they tour down here, might go to 2 or 3 shows

Here's a link if you want to listen to the new ablum
https://www.myspace.com/ninofficial
It's called with Teeth
Other than that, i saw Steve Miller Band this last weekend, and it was a great show. I can die a happy man, i never thought i would have a chance to see Steve, the last time they came was 8 years ago. They made my weekend


P-Funk was really good, they have the craziest shows, so many songs, so many memories. IF you like funk or you like to dance you have to see that band, they just have so much soul.
Thats about it for music, more to come, fill me in also, i would appreciate any news or rumors towards music, seeya:)
Wow, it's been about a year since i been to this thread. Well its reopened to talk about bands and the music scene. Alot is going on and im very excited to see all new albums release. Since this last NIN album i have been to 3 shows off the tour.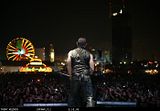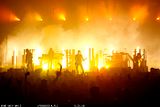 Loads of fun, and I am thinking of https://bonnaroo.com/2006/ only if my wallet agrees. Plus https://slayer.net/ is touring with Lamb of God, and Les Claypool is swinging by. The best news is this fall, yet May 2 is the release of the new Tool album. I heard it and its great, in the fall i believe they will tour East coast of America. Otherwise they are touring in Europe and some parts of the US. Loads of stuff thats in my interest, maybe you like the same.
The idea of this thread is to share what kind of bands you like between metal, hard rock, alternative, Classic Rock, Industrial, anything in the rock genre. Share the band, some songs that you like maybe even stories based of experience with the music. As you can see its pretty open to talk about anything; so shed some thoughts, opinions, and ideas. I'm all ears.
Dosen't all that metal give you guys headaches?
Check out Aesop Rock.
Nah, i can actually sleep to heavy metal full volume. It brings a feeling of Zen. What's Aesop?
nope i study with death metal the technicality increases the focus of everythign around you and heals the stress and pain of headaches and revitalizes the body. IM LOOKING FORWARD TO THE IMAGES OF VIOLENCE ALBUM AND THE NEW GOATWHORE ALBUM.
Yeah, its sad and scary it just shows that this world does have a couple of nuts.
Anyone interested in the new Tool or the band at all?
I'm not sure what his name means, but Aesop Rock is a rapper. I know many of you don't like rap, but download a song anyway. This rap is…different.
I love heavy metal! Well… I mostly listen to power metal. That includes: Helloween, Edguy, Gamma Ray, Blind Guardian, Angra, Stratovarius…
Yay! I'm going to see Helloween live in October

It definitely reduces stress for me, also it's good for headaches and flu…and a must for finals. (for me yet again

)
Also Aesop brings to mind Aesop's Fables, I might try listening to some of his work since I do like some rap.
It's ok, i just heard a song, He really gets into depth. I thought it was interesting so i didnt turn it off. Some rap does that to me, although i can handle other artists.
MeZergy Helloween is awesome. So is everyother and you listed their. Power metal is awesome. I have to say that Super Joint Ritual when phil gets over grieving and recovering from Hurricane katrina that will crush cause its gonna have so much rage from DimeBag Darrells death. I really wanted to see damageplan they were going to come to austin sometime after that concert and then go home. But ughh that guy had to kill DimeBag. I have really been listening to King Diamond lately. Anyone ever hear of him?
when is helloween going on tour?
I wanted to see goatwhore but it falls on a wednesday and i cant see them. Yeah Death Metal and mercyful fate/King Diamond. is what i have been listening to.
Yeah, thats an idea with the recent tragedy, but Super Joint Ritual will be on Hiatus, i bleieve Down is out and about touring in Europe. I'm waiting for America's turn, i havent seen Down before. I seen Pantera twice, Superjoint once, but never seen Down, they never came down south Florida(only Orlando).down-nola.com/ Check it out. Tool has been my latest obesseion, its pretty good. Hard, trance, raw, and it's idea is a enigma that makes you wonder when you hear these lyrics. I can't wait till the tour, they put on a good show and im really looking forward to it. The visuals are just vivid and incredible, the artist does a very good job. He takes about pieces that he painted and combines them into two. Very hard to explain, you have to see it for yourself. I can find the real pictures, but concert photos would be a challenge.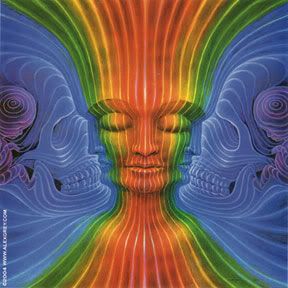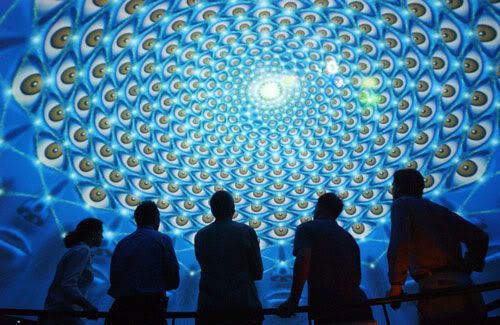 Other than that, Les Claypool and Ministry is coming up soon, there both on the same weekend

Les Claypool is amazing. Have you heard Live Frogs 2
he covers the entire album Animals by Pink Floyd and it is just incredible.
Oysterhead is also a mighty fine replacement for phish. Its a three member jamband with Trey Anastasio(from Phish) Claypool, and Stewart Copeland(from the Police) the music is some strange combination of Phish and Primus and is just ridiculously fun to listen to.
Yeah, I'm happy you mentioned it. The band was called Les Claypool's Flying Frog Brigade, it was covers of Floyd and old stuff that Claypool has done in projects between Primus and even before. Covers from Sausage and Holy Macrel good stuff, and he created his first solo album and the band change within time and he's releasing his 2nd album soon and thats why im so lucky to see his tour. I love Primus, Oysterhead is awesome, i just want to go to Bonaroo Festival just to see Oysterhead. Other projects like Cornel Claypool's Bucket of Bernie Brains is incredible aswell. Lets just say Claypool doesnt stop playing. So im getting my fair share before Primus ever returns.
Any Ministry fans? It's like Hard/heavy Industrial sort like NIN but more raw and rough.