Ah, I get it now. Of course, you see the toilet roll hanging on the wall.

Just a DJ entry
Gifts and Offer
Dear contestants,
Tonight will be the last night of our Lucidity Challenge!

During this week-end you will still have the opportunity to write journal entries and claim tasks

The winners will be announced this Monday

Happy dreaming!
just when the lc is really starting to get in my head! in my dream last night i found a key and went to take it back to the forum to show you all and get my points, without ever wondering whether i was in a dream, of course

last night i had one very short lucid dream in addition to finding a key.

typical dream
Sadly, right as the LC ends I get a cold or flu or whatever. Am sick. Still managed to NLD a task or two this morning. I was in a museum-like place with exhibits and such, and I looked at this large wall that was either made out of a huge, ornate carving or had the carving hanging on it.
Dream Journal: +1
An Unusual Proposal ~ Museum, and On the Wall
Claims made so far:
[spoiler]DJ: 24+1
Precog: 2
Short LDs: 3
Medium LDs: 2
Long LDs: 1
Task 1:
[list][*]Teleportation or free-flying
[list][]To a group of people
[/:m][]Learn[/:m]
[]Science[/:m]
[]Portal[/:m]
[]Love[/:m]
[]Time Travel[/:m]
[]Gaming[/:m]
[]Creature[/:m]
[]Perform[/:m]
[]Party[/:m][/list:u]Task 3:
[/spoiler]
Sorry I've been a bit absent, I forgot when I signed up for this what a big month February was going to be for me!
I'm going to write up and claim for a dream on Wednesday, and I'll try for a worthy last hurrah tonight! Hopefully some time over the weekend to parse and put it all in readable order.
Had 2 NDs here this morning. No tasks.
I claim points for:
seeing a castle.
I took a chicken in my arms so kind of cuddled it


Seeing an old friend I didn t see for a while.
I was at home
Quite sad I made only one task in total while Lucid (my personal goal)
Just points for DJ entry
Sword Salute
At least I got to wield a sword.

A dream from last night, again to be parsed and typed up this weekend…I hope.
Can week 3 tasks be completed throughout the challenge? The usual little notice was gone at the beginning of week 4, so I'm unsure.
And it seems my LC 63 experience ends not with a bang but a whimper.

All in all, though, it was a good LC. I did far more tasks then I expected… and even had a lot of LDs! Now to keep it up even though there's no longer any more "incentive" to do so… that's the challenge.

Claims made so far:
[spoiler]DJ: 25+1
Precog: 2
Short LDs: 3
Medium LDs: 2
Long LDs: 1
Task 1:
[list][*]Teleportation or free-flying
[list][]To a group of people
[/:m][]Learn[/:m]
[]Science[/:m]
[]Portal[/:m]
[]Love[/:m]
[]Time Travel[/:m]
[]Gaming[/:m]
[]Creature[/:m]
[]Perform[/:m]
[]Party[/:m][/list:u]Task 3:
[/spoiler]
Making claims for Wednesday's dream. Not sure if Week 3 is still active - the usual little notice was absent this time - so those are bracketed:
-Medium LD.
1:
-Saw some trams (though already claimed for using a ship in an earlier dream?)
-Ate lots and lots…
tasted, I guess? Isn't that a given?
2:
-Learn: learned by experiment about the Stone Men, how they operate and how to gain possible advantages.
-Dinner Party with my friends! After ship rations, anything's a party…
[3:
-Dutch: ate at the famous Garoeda, saw the Binnenhof opposite.
-Hotspot: the Binnenhof(? double use)
-Language: All those Dutchies talking dutch at the restaurant.
-New taste: never ordered a real Surondeng before! Tried to make it at home but not very successful

]
4:
-Pet: Orylstip (don't tell him I said that. I am his master, though

)
-Mirror: saw our reflections in the window, since it was dark outside.
-Castle: doubly, Hogwarts and the Oneiron Academy!
-Key: used the Master Key, as always…that was kind of inevitable, really.
-Window.
One more dream to go from Friday night! Phew, the typing.
Yes all tasks can be completed throughout the challenge!
I just forgot to mention it last time, sorry
Ah, thanks for that Majah! I assumed so, but I wasn't quite sure!
Link to my final effort here. Breakdown:
-Medium LD
-Saw Majah and Susan (as requested, yay!) - not sure if this is accumulative?
1:
-Goodbye, some rather sad ones, but let's hope not forever.
3:
-Name, learned the name of Paintydap.
-Border, I crossed from the Oneiron Dreamworld into another…soon we'll find out which.
4:
-Stairs, mounted a gangplank.
-On the wall: saw gargoyles on an exterior wall, not sure if that counts.
I think that's all! Great challenge, folks!
Final ranking:
1 ) Cornelia Xaos: 562 points
2 ) DeRuyter001: 546 points
3 ) Eilatan: 457 points
4 ) Obliverum: 451 points
5 ) Koal44: 432 points
6 ) Moogle: 357 points
7 ) Susan_Y: 345 points
8 ) Obfusc8: 341 points
9 ) Letaali: 165 points
10) Alot: 132 points
11) Hoby: 84 points
12) DTDownUnder: 60 points
13) Oleg: 49 points
14) James_UK2008: 36 points
[size=150]Cornelia Xaos is the winner of Lucidity Challenge 63
Runners up: DeRuyter001 in second place, and Eilatan in third place
Congratulations to you!!
[/size]
I was very impressed by the amount of tasks everybody managed to do!
It was a pleasure hosting this LC, and a magical experience, as well as a personal challenge for me


Big thanks to co-host GenghisKhan, for backing me up, giving advice and do some proofreading .
I am already looking forward to a LC 64.
Cornelia Xaos as the winner of this LC, has the honour of hosting. However, if she doesn't want to, the option to host passes on the second place, and so on
[center]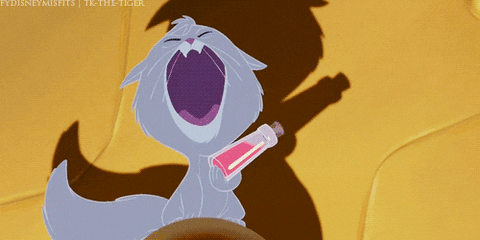 ~ ~ ~ ~ ~[/center]
In all seriousness, though, great challenge everyone! Thank-you, again, Majah, for hosting and providing some enjoyable tasks! I just wish I could have done more of Task 3.

I will gladly host the next LC. Be on the lookout for the signups coming between now and early March!

congratulations Cornelia Xaos, and thank you Majah and GenghisKhan! i had great fun doing this challenge and it helped me have some lucid dreams.
i am also very impressed with how many tasks we all managed to do. im looking forward to the next one