I can't see which year the topic is made, only day and month.
If it's the same for you as for me, than it is an inconvenience because it's not super obvious, but it's possible to tell apart. Have a look at this: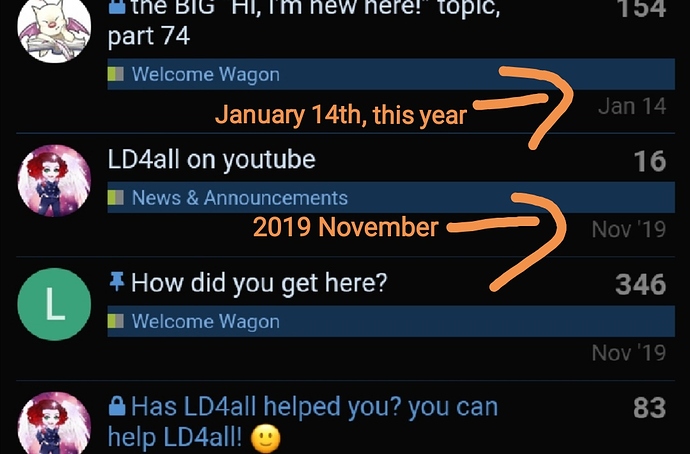 The difference is the little ' in the second example which tells you it's specifying a year and not a day.
Is there a way to change the date and time format by the way? I like to customize this…
I think it was always like that
This probably did not help
Ok, I got it. It was little confusing at first. Another issue, can I turn off infinity scrolling?
No I'm sorry, it's not possible to turn off infinite scrolling. The forum software just hasn't built this in.
Infinity scrolling is fine for me, I can just read old posts