Orgone is the name of the pure life energy that Wilhelm Reich discovered in the mid 1900s.
en.wikipedia.org/wiki/Wilhelm_Reich
Orgone energy is in and around us everywhere in two different forms. The negative energy, DOR, or Deadly Orgone Radiation, which is extremely harmful and causes changes in emotion, stress, and various other things. The Positive Orgone Radiation, or POR, is the positive life energy that brings harmony. Today people can easily make orgone accumulators or generators. They gather all the DOR around, and amplify it back out as POR. They are marvelous to have in the home, or wherever you travel. If you put one in a garden, the garden (if treated properly) will bloom like you've never seen it. Relieves stress and lifts depression. They can be expensive, and come in different types, but you can get them for very cheap as well. You can also easily make your own. It is called "orgonite". The energy sensitive can even feel the power of them just by looking at pictures.
A very beautiful set of various generators here: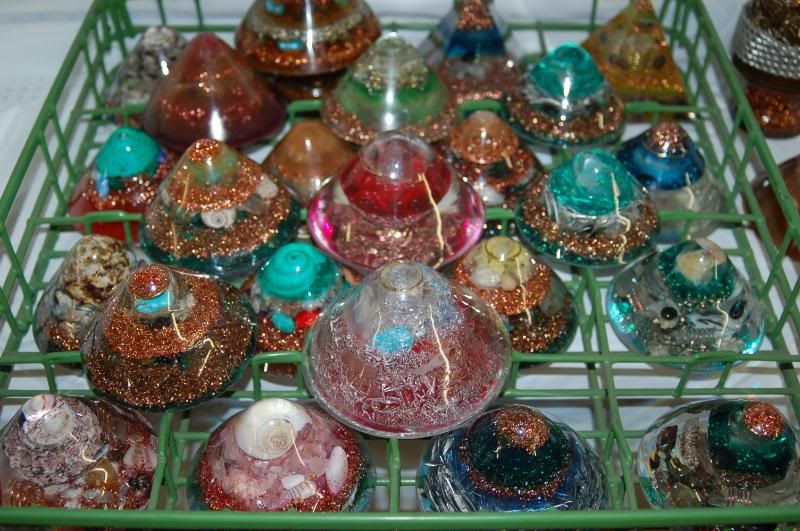 To make it, you fill a mold with lots of metal shavings and pour in liquid fiberglass resin which eventually hardens. A crystal, or several crystals and various stones can be added for altered and amplified effects.
The DOR enters in through the bottom, ricochets back and forth through the matrix of the metal, also ricocheting from the metal (inorganic) into the fiberglass resin (organic). The energy is then amplified by the crystal back out into the air as POR.
These things are for real, and if you are at all spiritual, you must get your hands on some of this stuff.